LET'S TALK WINTER FASHION!
LAYERING, OVERSIZED, COMFORT, LEATHER.
LAYERING, OVERSIZED, COMFORT, LEATHER. 
If you asked us how to describe this Winter's fashion in four words. That's how we would sum it up. 
Let's break it down for you. 
1. LAYERING
When it comes to learning how to layer for Winter, the BASE layer is your most important. This layer 'removes moisture.' Think of it as a second skin. Something light but long-sleeved. This Layer is going to help with the moisture as your body keeps warm, you want to choose an item that is made with a synthetic fabric. The synthetic fabric is going to wick away the sweat and moisture. Whereas a material such as cotton, is going to soak up the moisture and draw heat away from the body.
The MID-LAYER, think Wool or Polyester. Even a blend of the two. This is the layer that keeps you warm. A perfect example is our dref_by_d Ice Sweater.
Then we finish with an OUTER LAYER. A layer that is going to provide an extra layer of warmth and protect you from the elements. 
2. OVERSIZED
Oversized is in! 
From coats, to jumpers, blazers and puffers. Any type of oversized silhouette is well and truly in. Structured or slouchy this winter we are upsizing. 
Taking the next size up will get you the cool, casual style and ultimately will have you feeling that much more comfy. The oversized trend also significantly helps us be able to layer for those extra cold days. 
3. COMFORT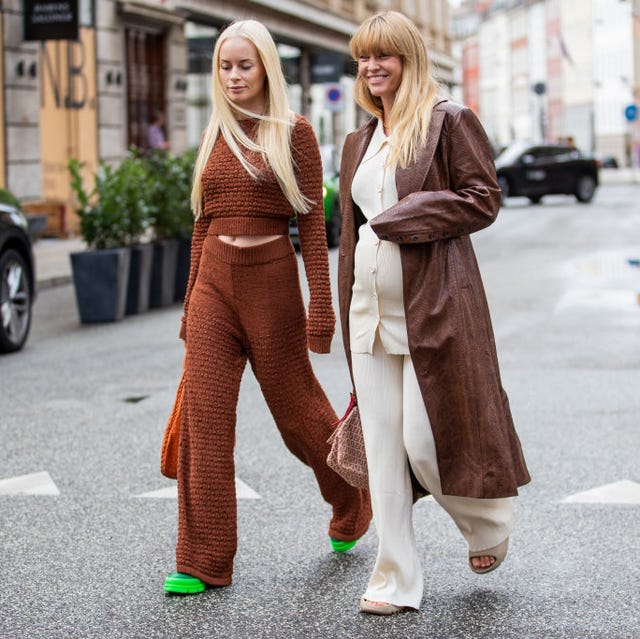 This winter fashion is comfortable. Its purposeful and practical. With the recent pandemic fashion designers too spent most of their time working from home. So it was no surprise when the slouchy silhouette took off. The past year has reminded us that the biggest luxury is about feeling good. Comfort is the new luxury. 
4. LEATHER
 Whether it be faux leather or the real deal. We would easily say the leather trend is back and better than ever. No matter the form of leather, whether it be a top, jacket, bottom or boot. Its the perfect and most versatile piece to elevate any look. Shop our range of BOLI STUDIOS leather pieces to get your hands on your most worn item this winter!